Aaron Umen is a Tennis Enthusiast and a dedicated Volunteer. He currently plays on the Men's Tennis team at Case Western and volunteers for the Food Recovery Network and World Bird Sanctuary.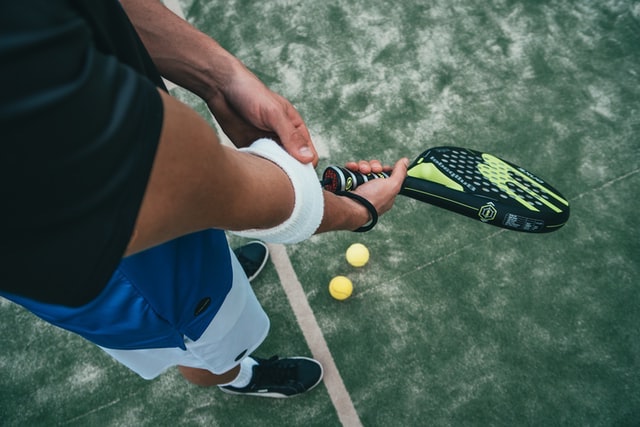 For as long as he can remember, Aaron Umen has been passionate about the sport of tennis. Long before joining a team, Umen was already dedicated to improving his skills on the court. In high school, his passion for tennis really began to take shape. During both his Junior and Senior years, Umen served as Team Captain. At this time, he also qualified for the MSHSAA State Tournament and placed third in doubles.
Currently, Aaron Umen plays on the Men's Tennis team at Case Western Reserve as a Starting Player.  At a minimum, he dedicates over 20 hours per week to rigorous training, practice and matches. In 2019, Umen earned the Intercollegiate Tennis Association Scholar-Athlete Award.  The tennis player is proud to be a Spartan and looks forward to the future of his athletic career at Case Western Reserve.
Aaron Umen's summers balance his passion for tennis with his dedication to volunteerism. For the past two years, Umen has worked as a Tennis Coach, Counselor and Assistant Pro at local athletic and country clubs. He enjoys giving one-on-one individual lessons to players from beginners to intermediate level athletes.
Nonprofit Volunteer
Aaron Umen is directly involved with two nonprofit organizations:
World Bird Sanctuary
Food Recovery Network
At the World Bird Sanctuary, Aaron Umen works as a Lower Site Volunteer. To date, he has over 200 hours logged with the nonprofit organization. An animal lover, Umen is happy to help protect and rehabilitate numerous species of birds that are endangered and at risk of extinction. His role at the Food Recovery Network (Case Western Reserve chapter) is helping him to develop his leadership skills. He currently represents the Food Recovery Network's executive board as Treasurer. This role also calls on his budding expertise in the fields of Finance and Economics, which he is currently pursuing a Bachelor's degree in at Case Western.