Many people struggle to find what their purpose is. For some, it's helping people. For others, it's dedicating their time to their passions. Believe it or not, there are many ways you can achieve both purpose and helping others in your community. Many people are interested in volunteering to develop roots and purpose in their community, but It might be difficult to know where to start. Here are four tips to help you find purpose in life through helping your community:
#1. Find nonprofit organizations near you
#2. Volunteer with animals
#3. Volunteer based on your interests
#4. Become a mentor
Nonprofits are always in need of extra hands to help with their operations, but it can be difficult for someone who wants to volunteer to know what organization they would like to help. Aaron Umen is an avid volunteer, and he's shared his thoughts on the matter below.
Find nonprofit organizations near you
He believes you should first do some soul searching to discover what motivates you as an individual, then research nonprofit organizations near you and what their mission statements are. From there you can consider how connected you feel to the organization and decide whether you would feel fulfillment from volunteering there. GreatNonprofits.org makes it easy to search your location and find organizations near you. With so many different categories to choose from, it'd be impossible not to find one that suits you.
You might need to volunteer a few times before you know if it is the right organization for you, but nonetheless they will be happy to have an extra set of hands around. Try volunteering at a few different types of organizations, maybe there is a certain type of work you prefer over others. By fine tuning what you're looking to get out of the experience you can set yourself up for long, beneficial relationships with the organization, your community, and yourself.
Volunteer with animals
Animals have a profound impact on our mental and emotional health. Some even say that cats and dogs have a sixth sense for when the humans around them are sad or in need of comfort. If you're not sure if you can find purpose through helping other people, consider helping animals. It might spark a powerful emotion within you that you didn't know you were capable of.
On the flip side, animals have a profound healing effect on people, too! Take service dogs, for example. They are trained to help humans with everyday activities, as if they are real-life superhero service dogs!
You can volunteer with animals at your local animal shelter, zoo, service or therapy animal organizations, animal sanctuaries, and aquariums, too.
Volunteer based on your interests
If you don't feel a personal connection to a cause, there's a high chance you won't stick to it. For example, most Habitat for Humanity volunteers likely enjoy building and helping people in their community find homes since those are the two main activities the volunteers contribute to.
First, it might be a good idea to take inventory of your personal interests and see how they could be extended into the community. You might be surprised with how creative your volunteering efforts can get! A lot of young people are interested in gaming, especially since the start of the pandemic to help fight lockdown blues and pass the time. If you're interested in gaming too, you could consider starting a streaming channel on Twitch or connecting with others on Discord and plan a charity stream even with all proceeds going to a specific cause.
If you like to read, consider reading to older people or children at a hospital. If you like to be active, consider signing up for a charity team 5K race. There's a plethora of options on how to match your interests with volunteer organizations that share similar traits.
If you're struggling at the local level, some national humanitarian agencies have many volunteer sectors to choose from. For example, Peace Corps volunteers can choose from a variety of service activities related to agriculture, environmentalism, economic development, education, and more.
---
---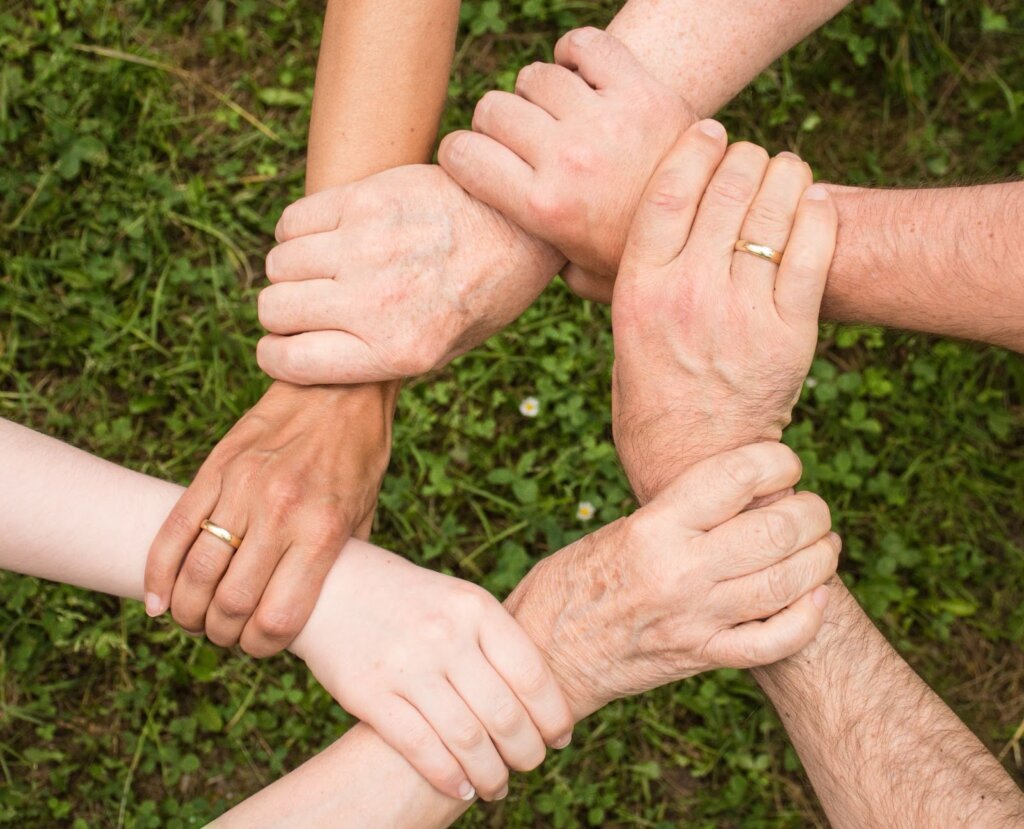 Become a mentor
Maybe you have a desire to be a good role model for a child. Currently, 1 in 3 children grow up without a mentor or role model. There are plenty of opportunities to work with inner city youth, after school programs, buddy programs, and mentor programs like the Boys & Girls Club of America.
Some people find purpose through sharing their experiences and general life advice with younger generations to help prepare them for a successful adulthood. If you've felt a need to connect with others but haven't had the opportunity to do so, then mentoring might be a great fit for you. Not only are you helping mold someone else's experience, but they will leave an imprint on yours, as well.
In Closing
During these times, volunteers are needed now more than ever. With the entire world's health at stake, it's important to take stock of the things (and people) that truly matter, and step up to be there for one another.
There's no doubt that any little bit of spare time you can offer will truly make a difference in your community. Consider what motivates you, and get out there and start volunteering now!