Welcome, tennis enthusiasts and aspiring coaches! In this blog post, we will explore the essential skills that every tennis coach should develop to excel in their coaching journey. As an experienced tennis player and coach, I am passionate about helping coaches reach their full potential and create a positive impact on their players' development.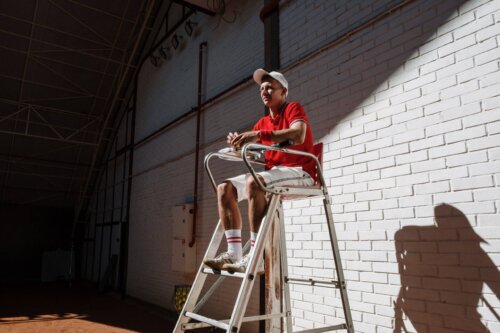 5 Essential Skills to Develop as a Tennis Coach
Expertise in Tennis Technique and Strategy:
As a tennis coach, having a deep understanding of tennis technique and strategy is fundamental. Mastering various strokes, footwork, grips, and shot selection allows you to effectively teach and guide your players, helping them improve their overall game.
Effective Communication Skills:
Clear and concise communication is vital for successful coaching. Being able to convey instructions, feedback, and encouragement in a way that players can easily understand and implement is key. Additionally, active listening skills enable you to understand your players' needs and address their specific challenges.
Adaptability and Flexibility:
Tennis coaching requires the ability to adapt to different player personalities, learning styles, and skill levels. Each player is unique, and being able to tailor your coaching methods and strategies accordingly will enhance the learning experience and foster player development.
Motivational and Leadership Skills:
As a tennis coach, you are not only responsible for teaching technical skills but also for motivating and inspiring your players. Cultivate strong leadership qualities that empower your players to strive for their best performance, build their confidence, and instill a love for the game.
Continuous Learning and Professional Development:
The world of tennis is constantly evolving, with new techniques, training methods, and sports science research emerging. Stay updated with the latest trends, attend coaching workshops, and engage in continuous learning. Embrace new knowledge and incorporate it into your coaching practice to stay ahead of the game.
Conclusion:
Becoming an exceptional tennis coach requires a combination of technical expertise, effective communication, adaptability, motivation, and a commitment to continuous learning. By honing these essential skills, you can create a positive coaching environment, inspire your players, and help them achieve their full potential on and off the court.
Remember, coaching is a journey, and the more you invest in developing these skills, the more rewarding and impactful your coaching experience will be. So, step onto the court with passion, dedication, and a commitment to ongoing growth as a tennis coach.
For more tennis coaching insights and tips, stay tuned to my blog. Happy coaching!